Hi friends! Welcome back to my weekly capsule edit. With Thanksgiving a short week out, I thought to put a little spin on our typical capsule format. For the past 5 weeks, I've been piecing together 3 items and providing you a week's worth of style ideas. While I've focused on individual items, this week I thought to broaden our edit and choose 3 style categories rather than 3 specific retailer items.
We've all different plans for the Holiday season, different style preferences, and likewise, dress codes. I wanted to provide all of you opportunity to style creative this next week, so I set out to curate a Thanksgiving capsule with looks suitable for all. Instead of assigning looks to a specific day, I've provided you six optional fits for Thanksgiving. And just for fun – and since Thanksgiving wouldn't be Thanksgiving without a few left overs – I've added in a seventh casual look for lounging in, thereafter.
My Thanksgiving dress has changed over the years, but I've chosen three categories I feel would suit well and accommodate most styles. This week features the sweater dress, a pleated skirt, and a corduroy shacket. All three come to mind when I think of Thanksgiving's fit and suit well for those opting dressy, casual, dark, or neutral. So, let's get to it!
---
sweater dress: Sweater weather is here, ya'll. There's no doubt it's an easy go to this season. And in dress form? Yes, please. Dress it up with a simple knee high boot and shall, or dress it down in a lug boot and draped denim jacket. If you've a few sweater dresses in closet and are still needing outfit inspiration, I've given this 'one and done' cold weather piece a spotlight of it's own, here.
pleated skirt: The holidays are full of rich colors and textures, so when I found this shimmery navy pleated skirt, I knew I'd be styling it dressy. Pair it with a darker neutral (like black) and camel colored boots and you'll be set for your fancy dinner party. And just because the latter is casual, we can still fit within seasonal theme. I dressed down a champagne colored skirt with boatneck sweater and sneakers for a stylish, yet comfortable, option.
corduroy shacket: It's apparent the shacket (part shirt, part jacket) is trending. Truth is, both have made it to my Turkey day fit on more than one occasion. And the corduroy? Well, that's a classic texture that brings me back to childhood. So, to follow trend and give into the nostalgia, I've styled the same Madewell shacket in two colors. This piece is bound to show up one way or another this year; I am sure of it.
Below I've provided 6 optional looks for Thanksgiving, with a 7th set aside for lounging. While these outfits are curated via style board, you can also additionally see and shop them IRL, here.
---

Pleated Skirt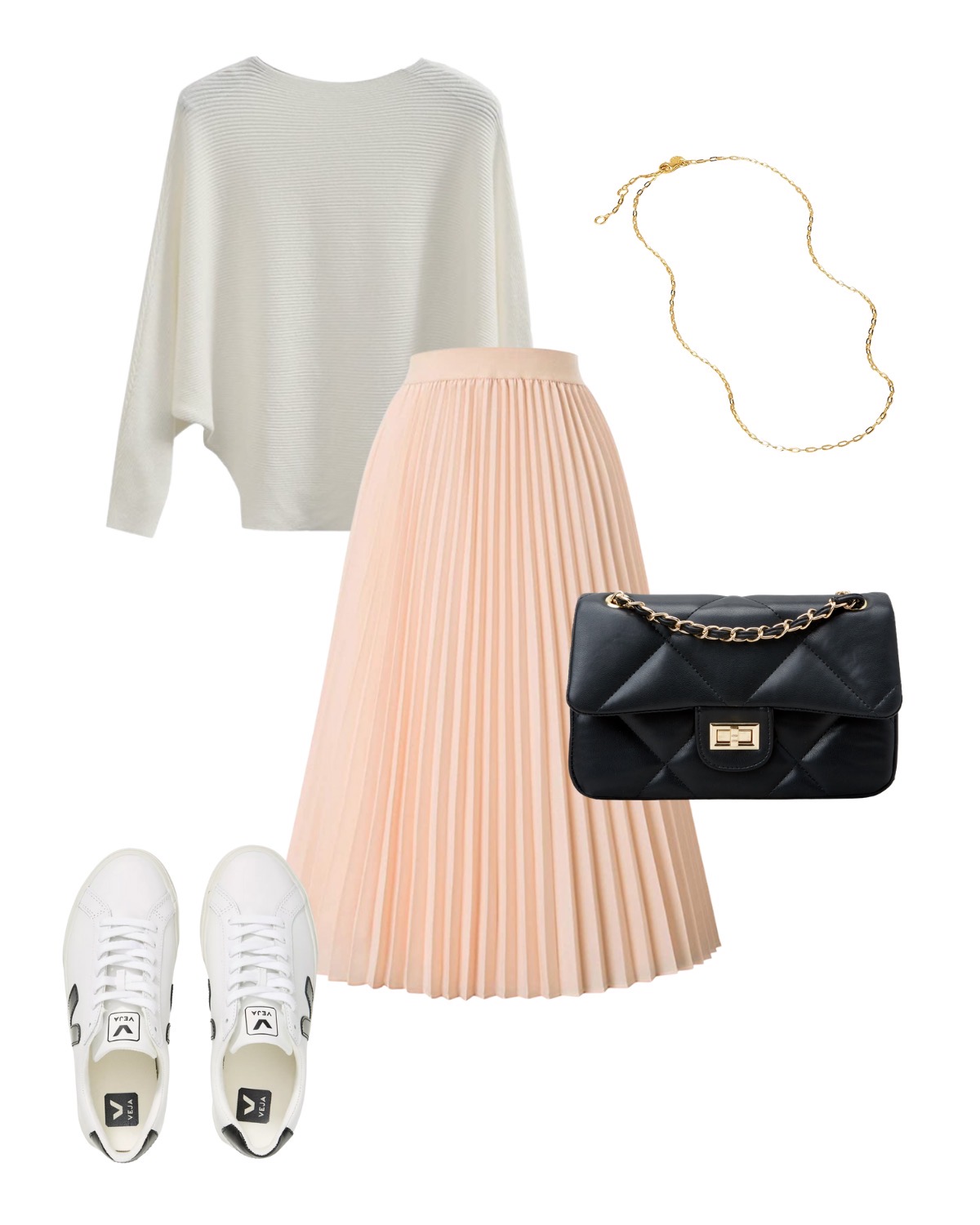 ---
Corduroy Shacket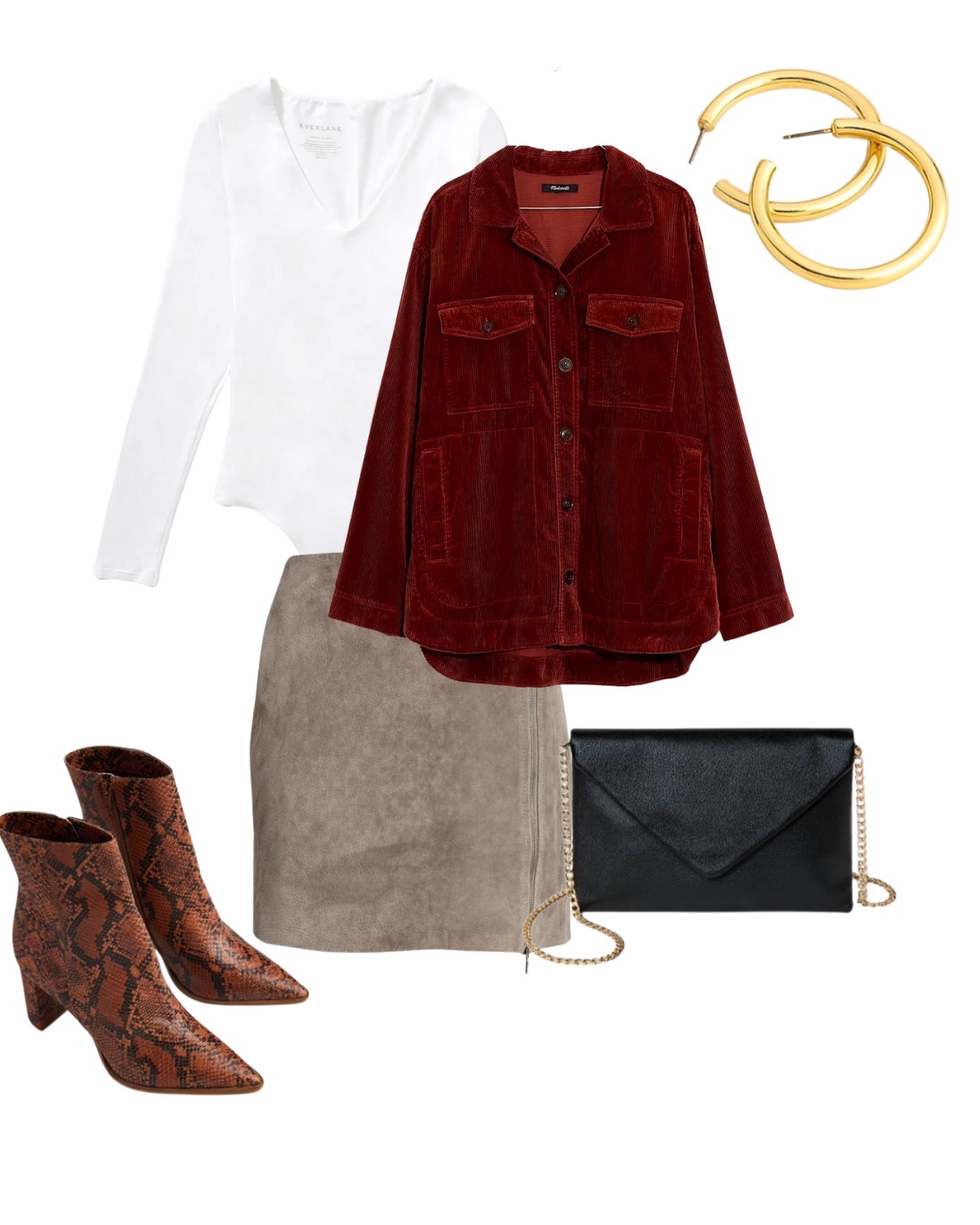 ---
Sweater Dress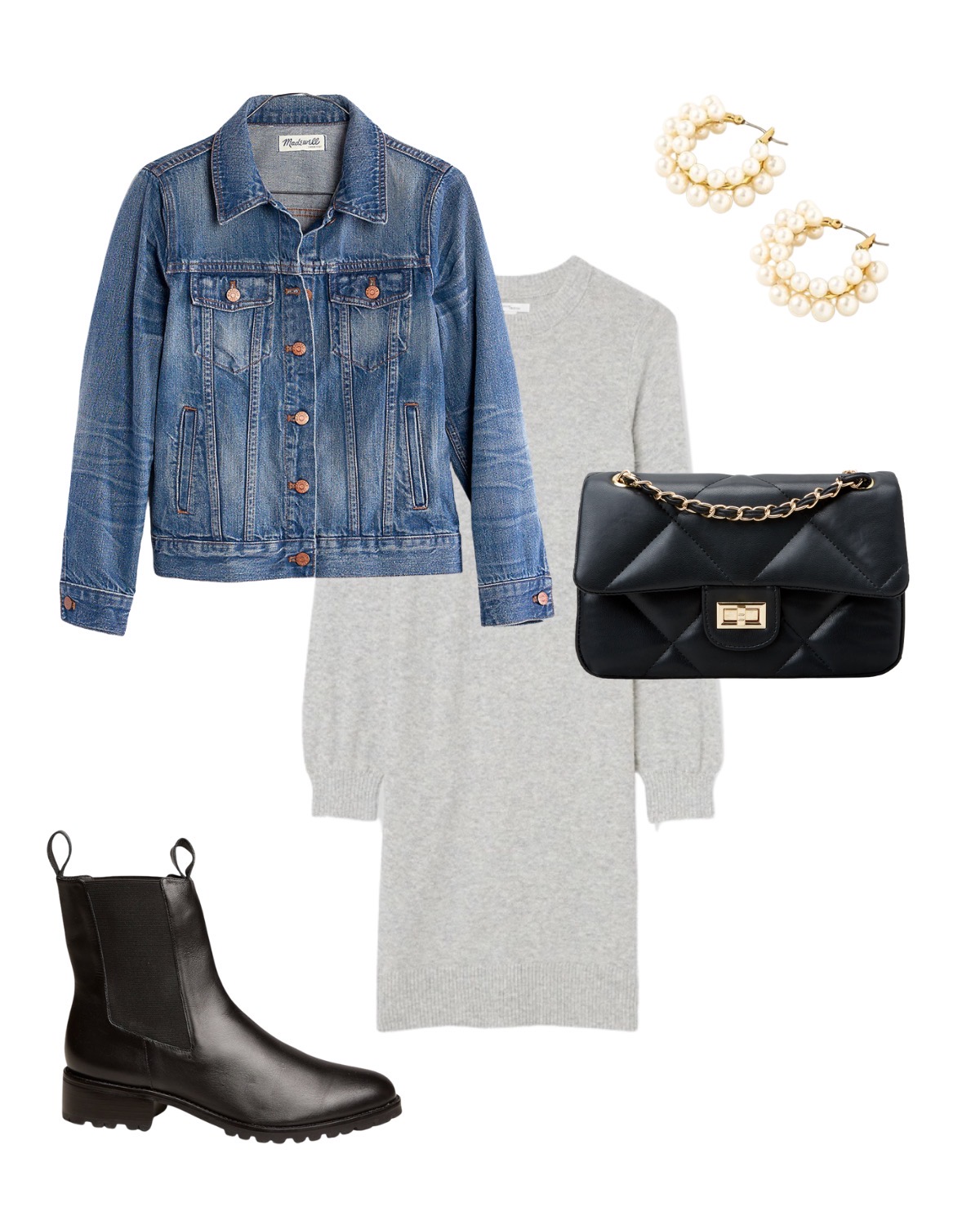 ---
After Dinner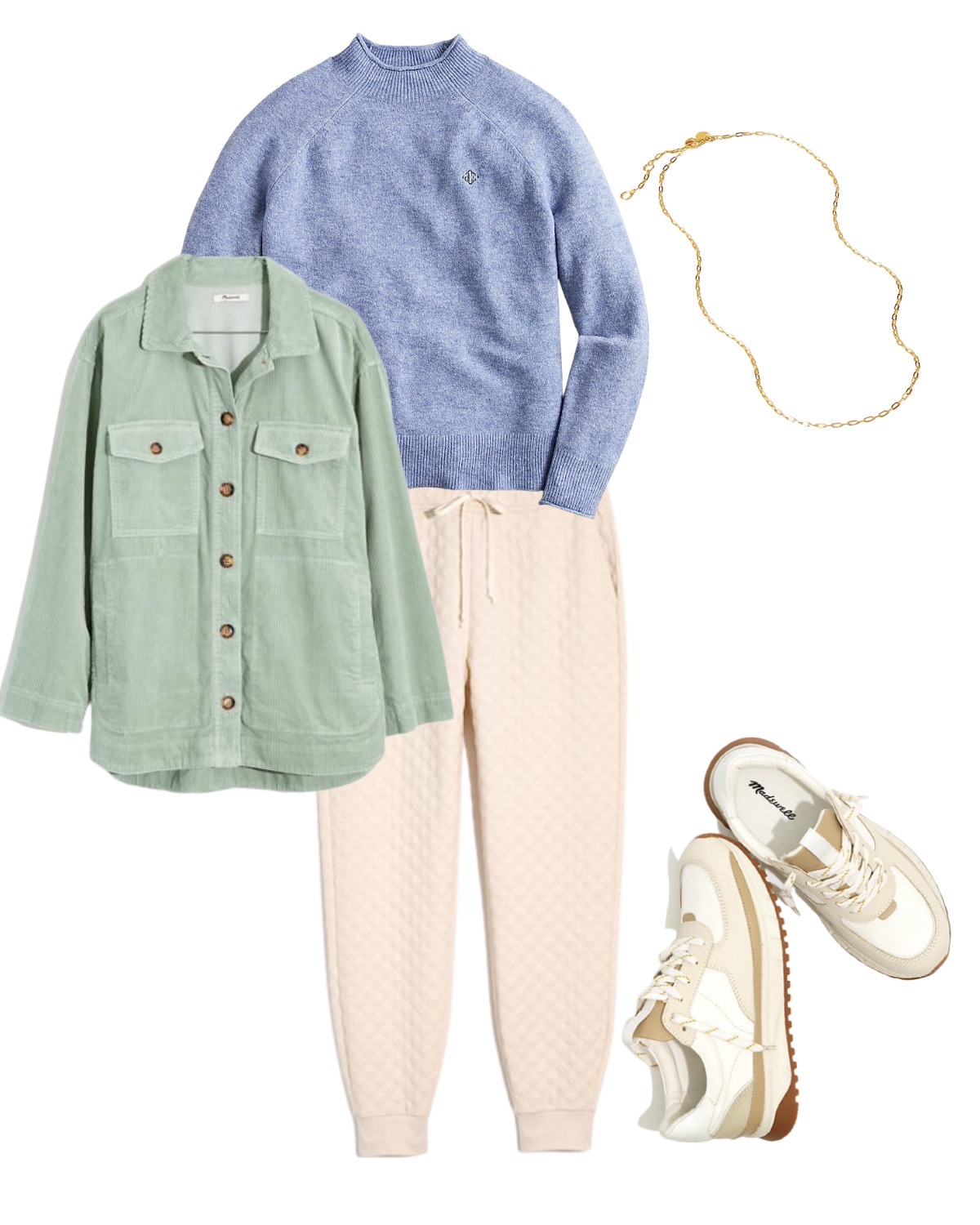 ---
Looking for more? Check out the entire weekly capsule series via stories, below!