As mentioned last week, this time of year is one of my favorites in terms of style. The clothing, the mixture of seasonal wear, and the creativity. It's by nature that I pin, jot down, and note outfit ideas that I hope to wear this time of year. Judging by my Pinterest boards and journal notes, I'd be amiss if I didn't share further! I simply cannot cap transitional wear at seven. Do you blame me? So, this week's guide is a continuation of last week's! Below, I've more transitional outfits to get you through the week!
Monday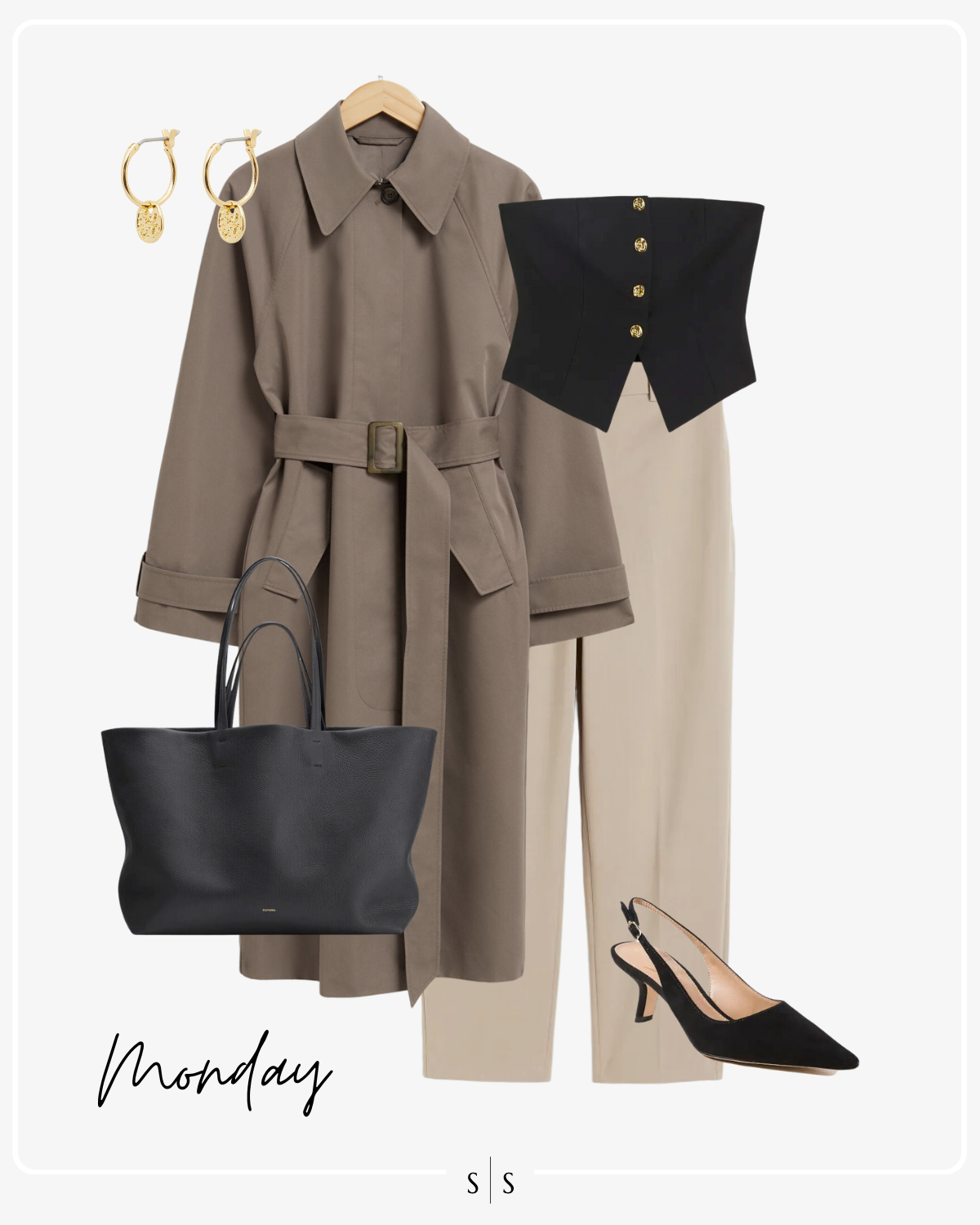 How fun is this corset button top? Tailored, sophisticated, and chic! Layer a classic trench and you have a fit perfect for the office and thru happy hour.
Tuesday
Incorporating stripes into an outfit is always a good idea. This fit is classic, clean, and perfect for a coffee or lunch date with friends. I also love the addition of the slingback cap-toe flat; an item on my Fall wishlist!
Wednesday
This look, IMO, should be in the definition of transitional wear. You can wear it on a hot day – with lightweight pull-on pants, a cool strapless top, and sandals. And if it gets chilly, you have a layer on hand to keep warm. The best of both seasons!
Thursday
Friday
I picked up this jumpsuit on my latest Free People haul and am obsessed. I love the detail and wash! Style it with a tank now and add a layer later! The perfect look heading out with friends or any Fall festivals!
Saturday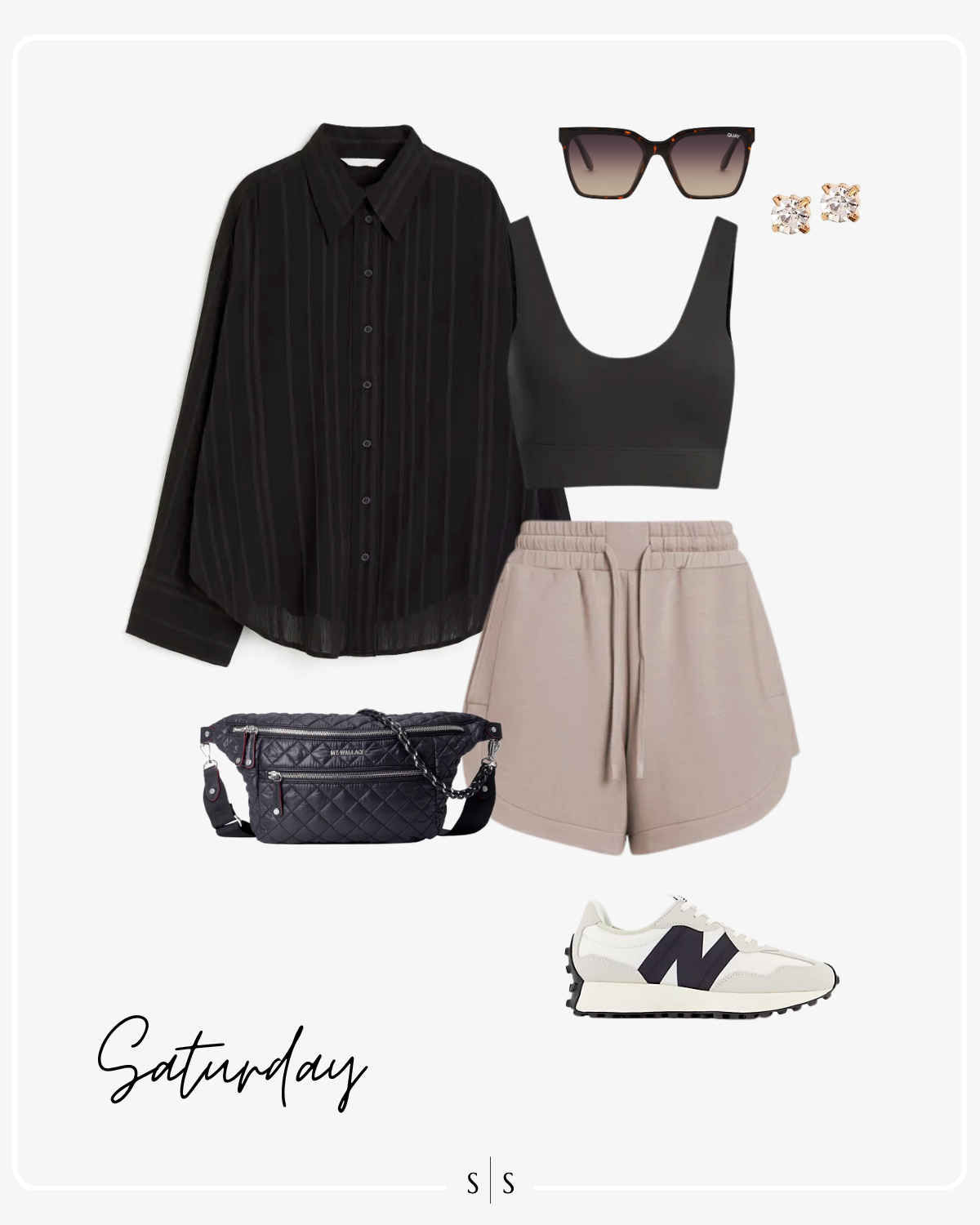 Weekends are meant to be casual, don't you think? I love grabbing an extra layer to have on hand like this oversized button-up. I also love how soft and cozy these shorts are. Wear lounging around the house or when heading out!
Sunday