A few weeks back I asked for input on what type of Holiday content you'd love to see this season. I of course have given y'all a fair share of Holiday gift guides, a cozy pajama round up, and have kept ya'll up to date on all the deals and steals of the season.. I received many requests for ideas on Holiday party looks! Oh the parties – casual or dressy – the invite always presents the same question, "What am I going to wear?!" Not to worry, I've got your seasonal event looks covered!
You know my style centers around comfort and everyday attire, so I thought I'd start off with what I'd choose (and have already this season) when 'casual dress' is marked on the invite. This emerald wrap sweater and dark denim look is affordable and chic! My plaid wrap is 40% off right now and acts as the perfect layering piece. Pop it over a chambray shirt and black jeans as an alternate ensemble.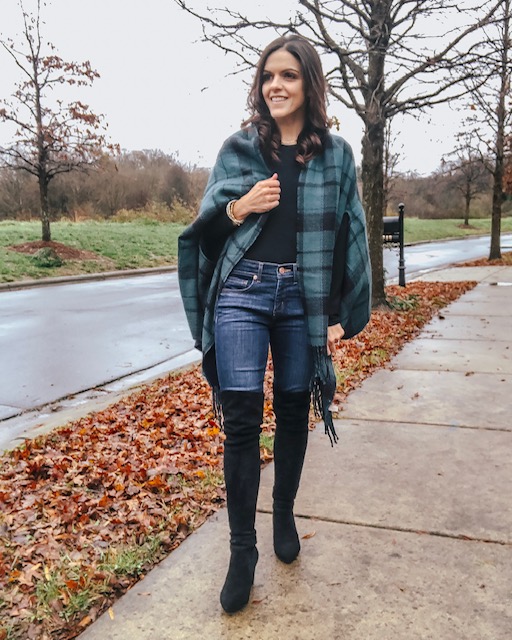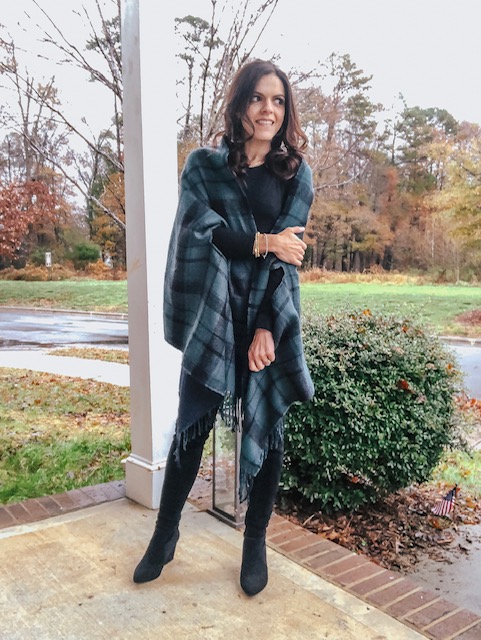 Wrap | Bodysuit | Denim | Boots | Earrings | Bracelet
Now I know there are those of us who have events that require a bit more dressing up. So, I've gathered several favorite picks below – ranging from casual to dressy – to create the perfect holiday party look! Much like my wardrobe capsule, I've categorized individual pieces to make the styling process a bit easier. You can pick and choose tops, bottoms, dresses, shoes and accessories to adhere to the party dress requirement.
Tops
Bottoms
Dresses
Shoes
Accessories
---
If you are still stuck in trying to piece together a Holiday party outfit or two, I've styled 8 looks below (using exact picks from above) for further inspiration!
*click on the images below to shop the product from the retailer's page*
---
Hopefully this post will help in piecing together your festive Holiday party looks this season! Be sure to subscribe to stay updated on all holiday posts! As always, thanks for stopping by!