Hi friends! Welcome back to my weekly capsule edit. In this segment, I will show you how to style three items for an entire week's worth of outfits! This week I chose to feature three styles that have been in closet for quite sometime. A camel coatigan, leopard midi skirt, and trainer sneakers. Over the years I have held a few of each style in closet, with a slight variance amongst all. (kinda like having multiple white tees, or pairs of denim… when they're that good – I don't think there's any harm in having more than one). Regardless of retailer they've come from, these items are bound to show up in my larger seasonal capsules, in one form or another. So, let's style them – shall we?
camel coatigan: This has got to be one of my most favorite pieces to style. Camel colored anything in the Fall makes me excited for the season – and styling it with Fall's closet is icing on the cake! Although this exact piece is technically titled a sweater blazer, I consider this more a coatigan: half coat, half cardigan. As a sweater, it's not as thick as a coat, but it serves similar purpose and is worn over clothing. This exact J.Crew piece runs large, so I sized down to an xxs.
trainer sneakers: If you would have asked me a few years back if it was okay to pair sneakers with dressier skirts and tops, I'd of laughed. But alas, here we are – and truthfully love the idea of comfort chic. This pairing has opened up a vast amount of creativity and allows one to wear a classic sneaker with just about anything! Pair them per usual with athleisure or opt for stylish comfort when wearing skirts or dresses. Both ways of wear are outlined in our weekly capsule outfits, below!
leopard midi skirt: As stated, I've had my fair share of leopard skirts and dresses in closet for years. Ya'll know leopard has been a favorited print since who knows when. It adds dimension, edge, and fun to any wardrobe. Pattern mixing with a graphic tee or dressing it down a little with a simple denim jacket and sneakers are two of my favorite ways to wear this midi.
Below I've curated 7 looks for the week, using these three items. While these outfits are curated via style board, you can also additionally see and shop them IRL, here.
---
Monday
Tuesday
Wednesday
Thursday
Friday
Saturday
Sunday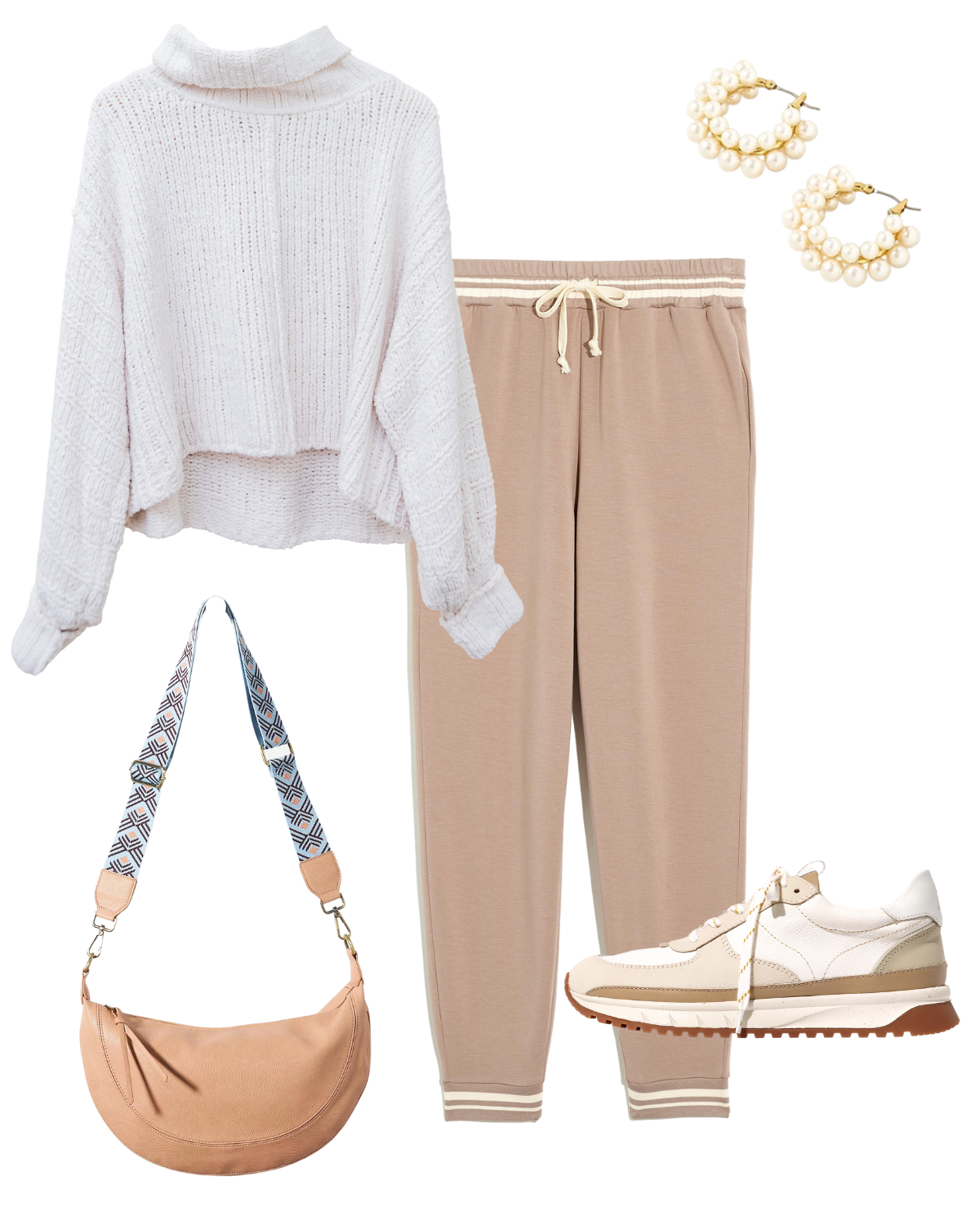 ---