I don't know about you, but when the word vacay is mentioned, I immediately daydream and start mindfully packing. Patrick's schedule hasn't allowed many vacations in the past years, but with his new position, it has opened up our schedule to plan more frequent getaways. You can bet we'll be beach bound a few more times before school starts this Fall! Que the Pinterest and IG scrolling for new wardrobe additions, because no one wants to see this Momma in an 8 year old maternity swimsuit. Yes, you read that right.. it's been a while. Behold, my Summer vacay wish list!
Wether you are planning a vacay or just excited to grab a few new seasonal favorites, I've compiled a list of all my newest wishlist additions. I hope they inspire to make your wishlist, and maybe replace a few outdated suitcase essentials this Summer.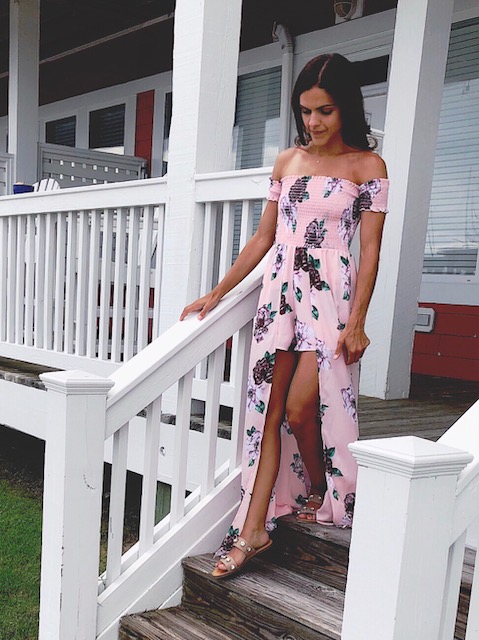 Outfit details
Romper | Sandals | Necklace
SUMMER VACAY WISHLIST
Are you headed on vacation soon? Hope this list gives you some fashion inspo for your trip! Thank you for stopping by!