We've officially made it thru September, can you believe it? If you've been following along on Instagram, I've shared (and styled ) 22 items I believe essential for Fall. I made sure to document the first 11, here. Today's post recaps the last half of my September style edit, with the remaining 11!
---
12. white sneakers | Y'all know I love to dress up, but reality is I opt for casual most days. This Veja pair takes top spot in my everyday fit. How do you wear your sneaks?
---
13. cardigan | Fall calls for layers, simple as that! Styling two of my favorite styles — a simple pocket cardigan and a soft cropped cardigan.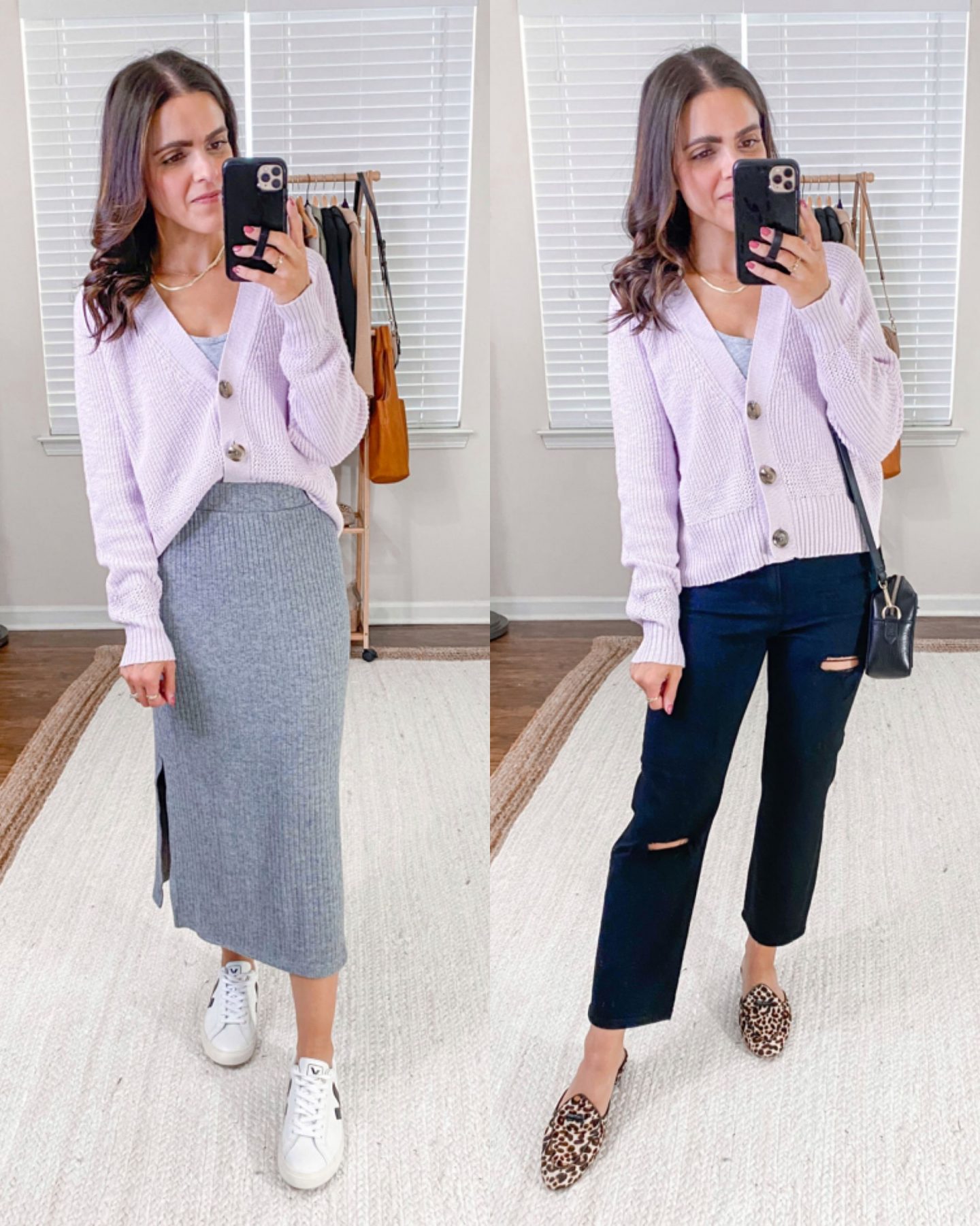 ---
14. chambray shirt | Looks like denim, goes with nearly every color, and is incredibly comfortable. One of my all time favorites to wear year round.
---
15. Utility jacket | No matter the style, a casual utility jacket ensures that olive hue we love so well in our Fall closet. I am loving the cropped style this season, you?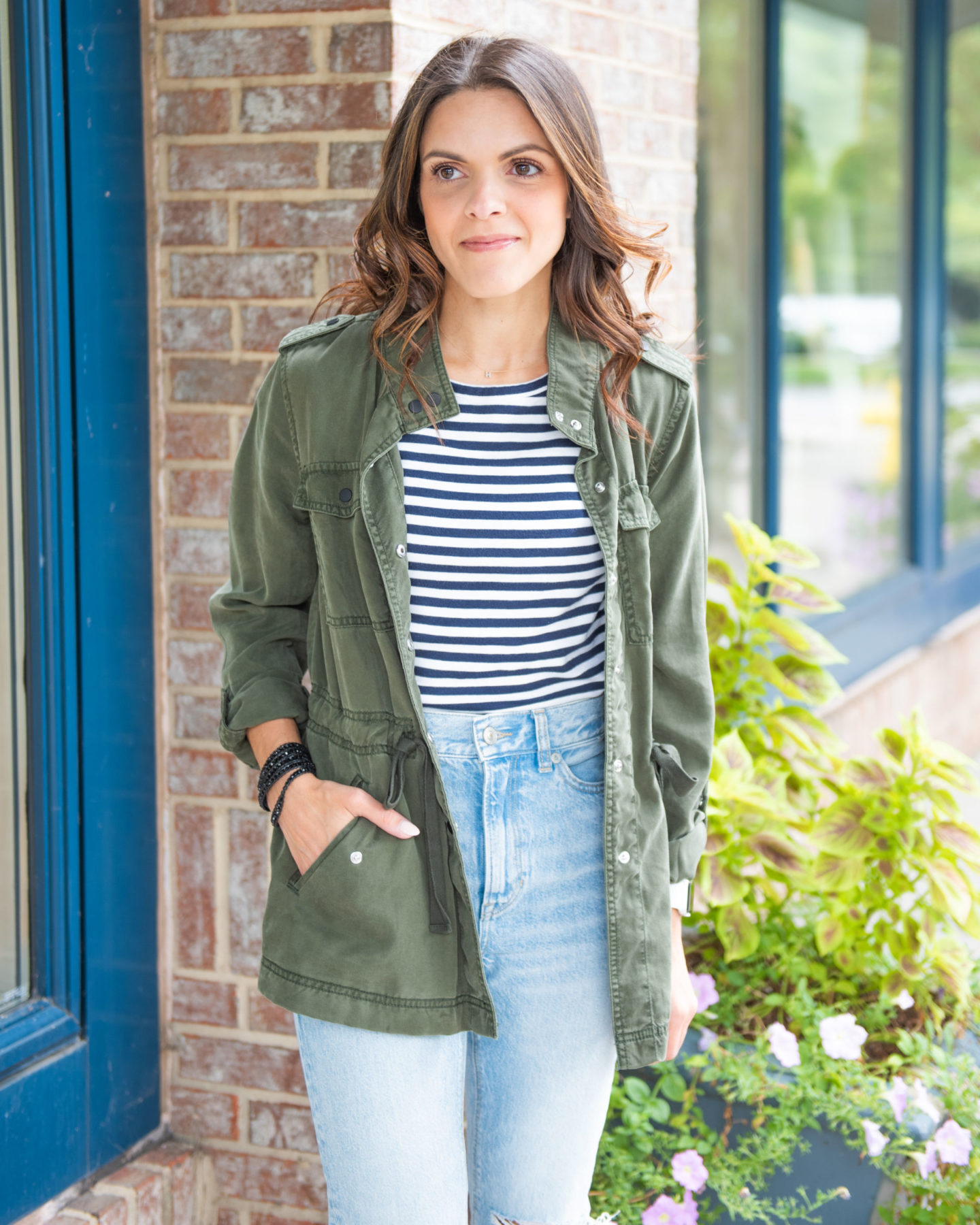 ---
16. black tote | I have a ton of bags, but typically stick to one. Simple and plain as day, this Madewell tote goest with me everywhere. It's the essential that holds all essentials!
---
17. floral top | Florals aren't just for Spring & Summer .. don't pack away those blooms just yet! A rich, moody floral piece blends so well in Fall's hues. I've rounded up and pictured several below. Which is your favorite?
---
18. denim jacket | Need I say more? Quite possibly the piece that instigated my love for fashion and style. This Madewell number has a permanent spot on rotation. As with all jackets, I size up one to accommodate layering. I've styled it five new ways for the season below.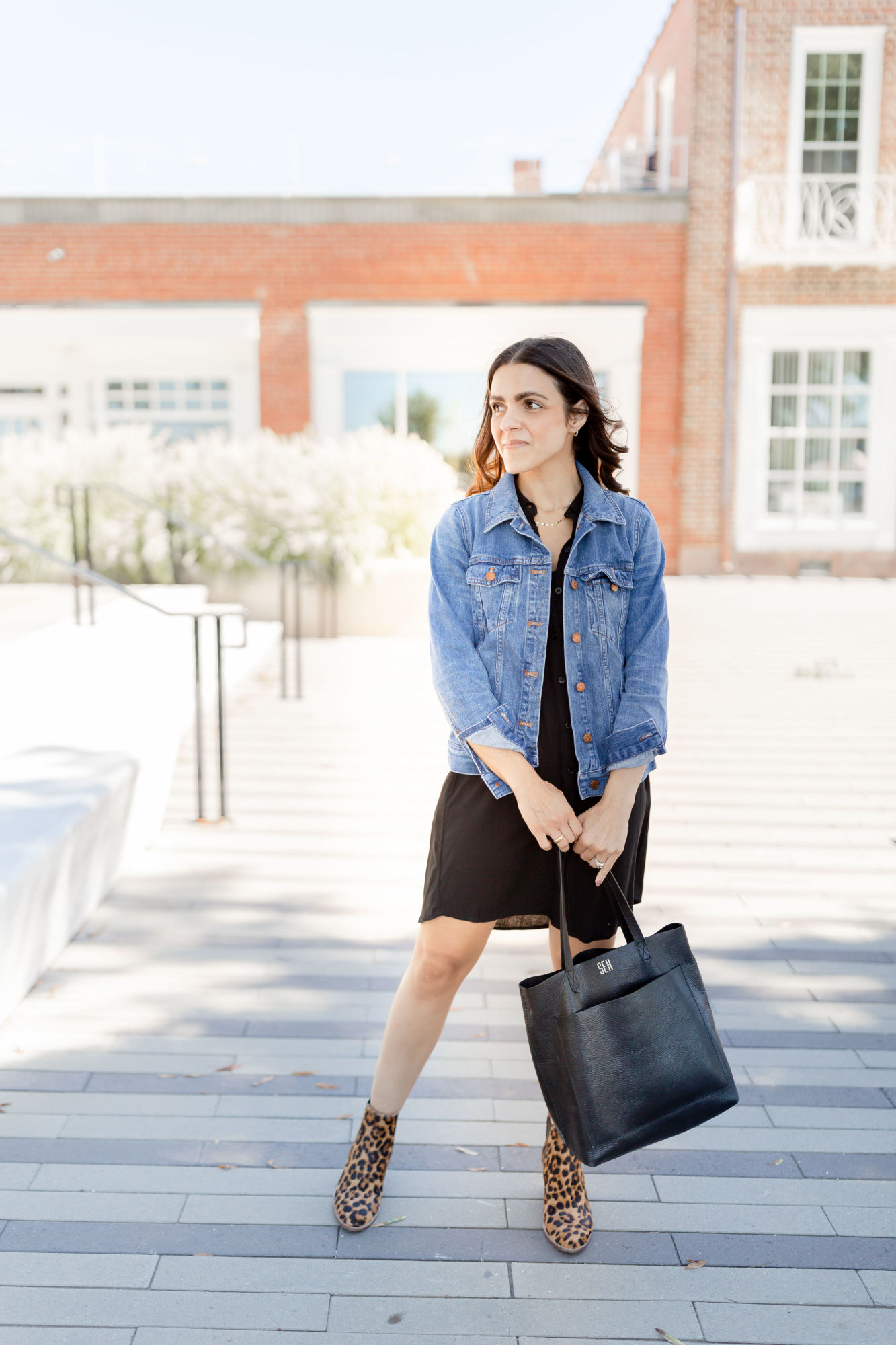 ---
19. black jeans | Black jeans are extremely versatile. I love taking them from day to night just by switching out my top and bottom. I've styled them both ways below!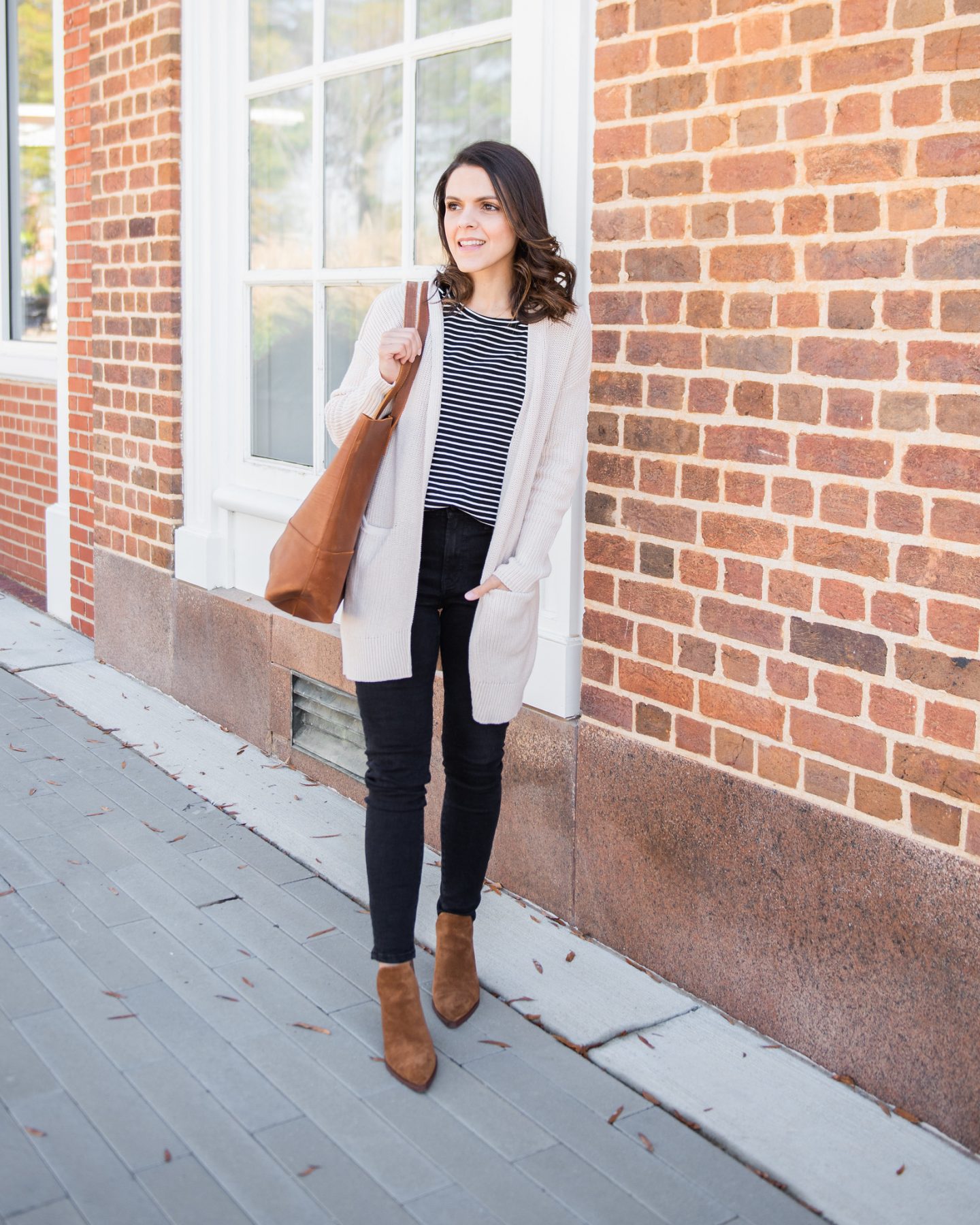 ---
20 & 21.  black dress & nude pumps | Take your pick – Sheath, shirt, midi, or maxi. All are highly versatile and dare I say, magical? A black dress is just one of those pieces you feel good in. I combined the dress with the essential neutral pumps as one option for wear. Whether you're someone who works 9 to 5, or stay home – a great pair of nude pumps is always good to have on hand.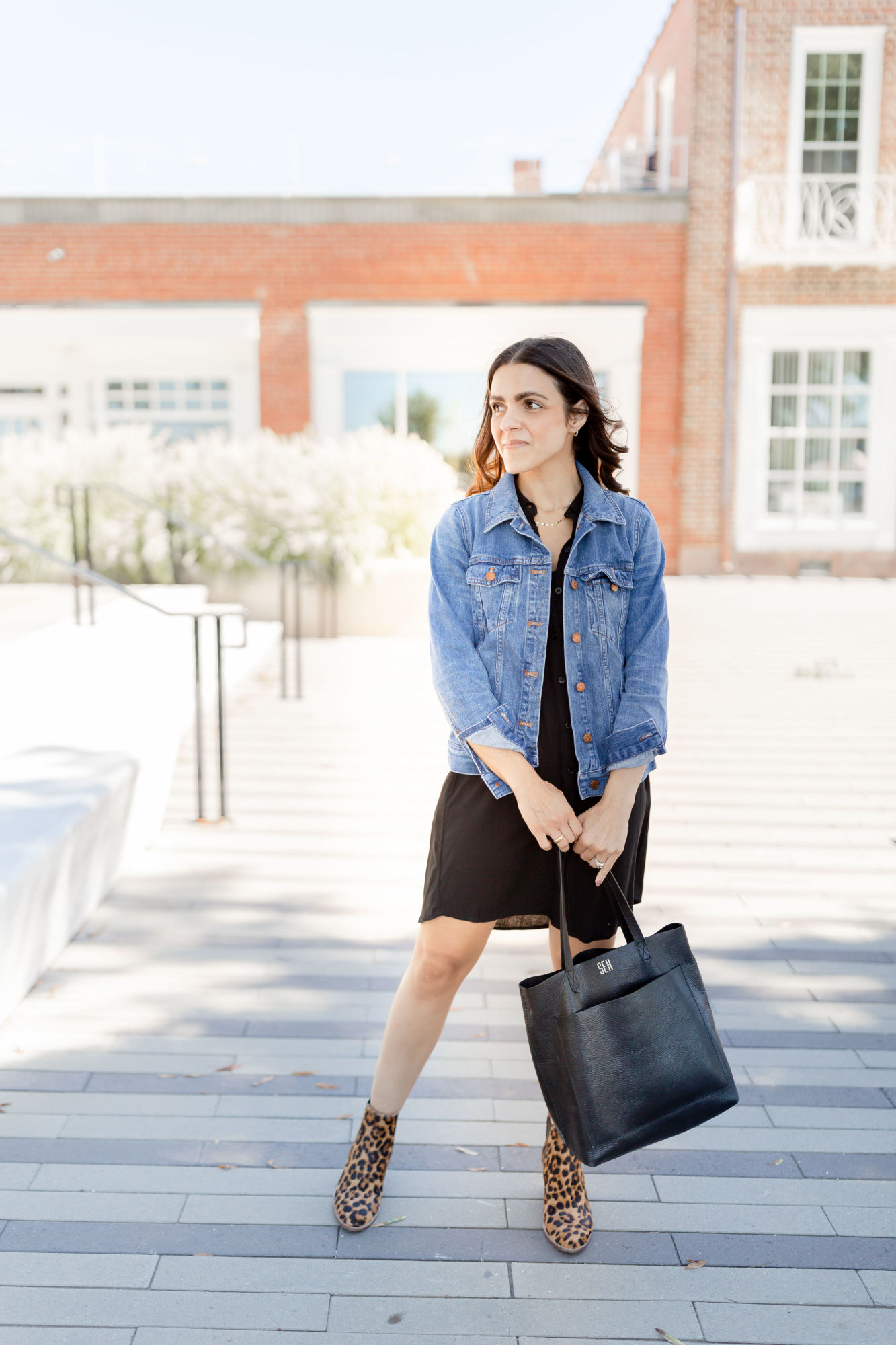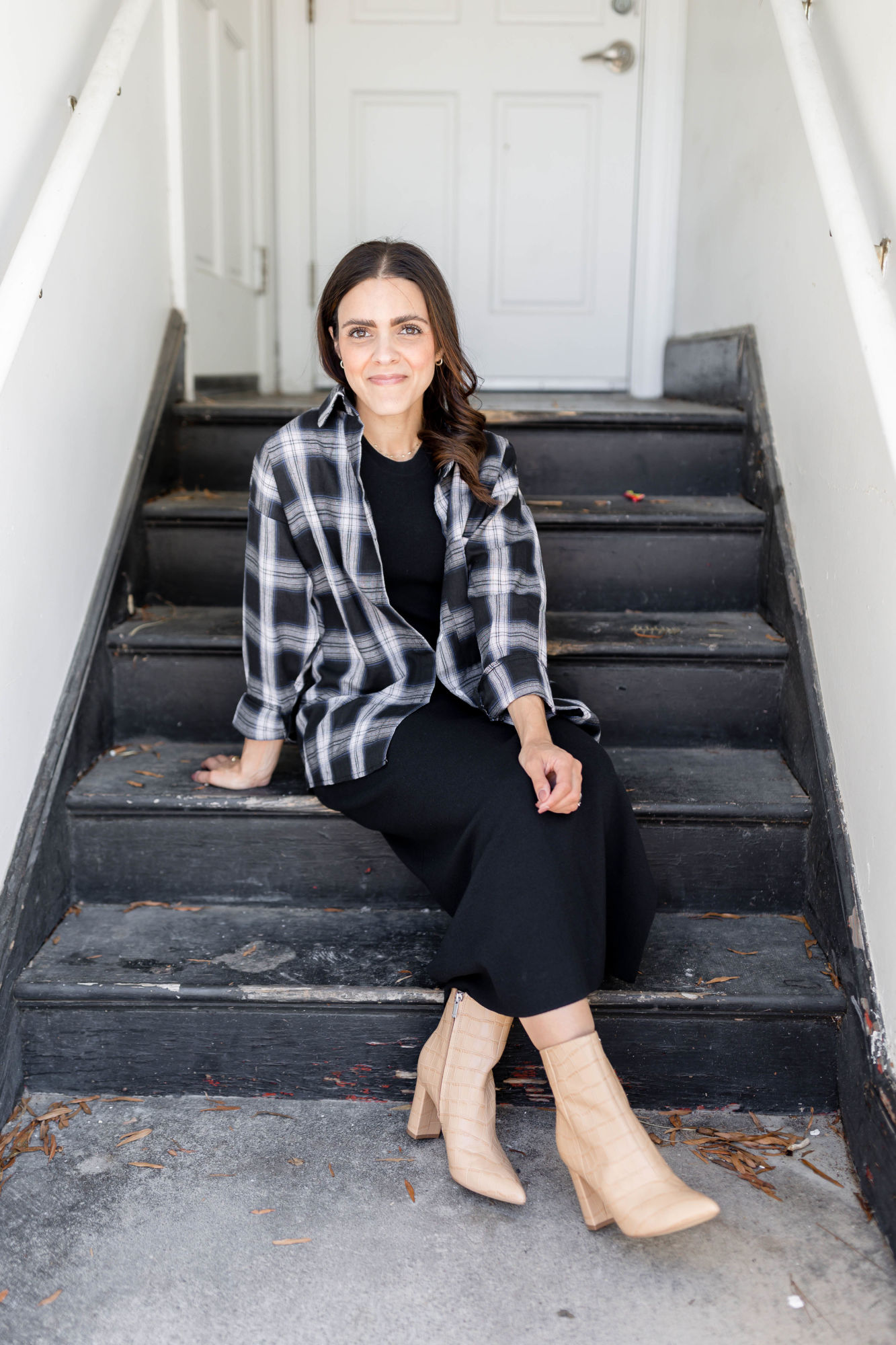 ---
22. striped top | 1, 2, or 3?  I loved styling this puff sleeved striped top this season a few ways for you. This number was actually pulled from my Spring capsule. Its one of those pieces that works well year round. I love the puff sleeve detail, as it adds a whole lot of dimension and style.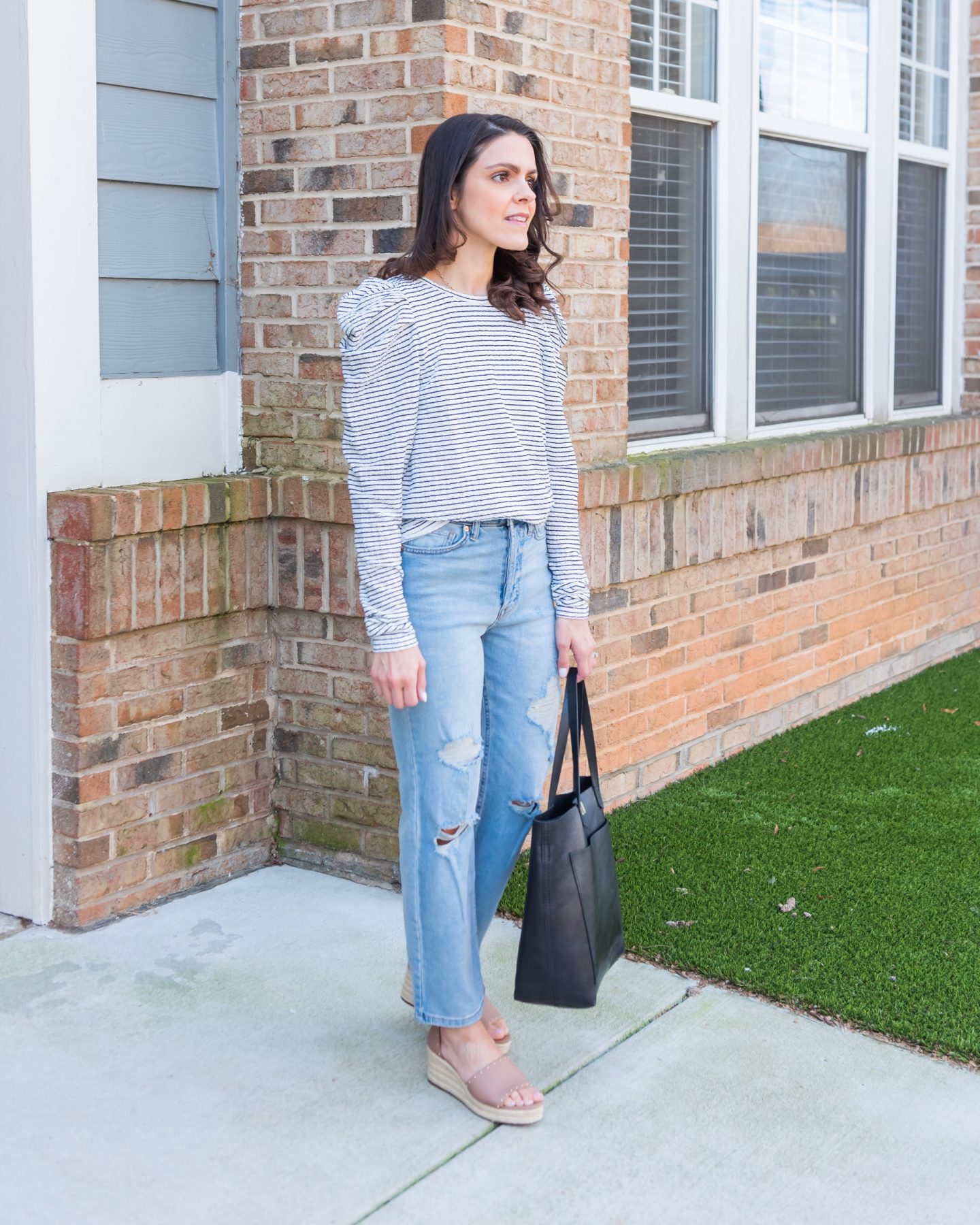 ---
Having taken a closer look at these essentials, you can now see how suitable all of these items are for a capsule wardrobe. Stay tuned for my 2021 Fall capsule post coming in a few weeks – you'll find several that I featured in my September style edit will make my seasonal closet cut! As always, thanks for stopping by!
xoxo