It may have taken a little longer than normal, but I think Fall is officially on horizon. The temps have dropped a little and the thought of layers and long sleeves is beginning to feel somewhat normal. While Fall brings the best in fashion – sweaters, denim, and booties – adding a layer of warmth to your day's fit with a jacket or coat is a style element I feel this season shines in the most. Let's set up your seasonal closet and breakdown seven outerwear styles needed for Fall.

Denim | I know this list indicates Fall outerwear, but tell me a season the denim jacket isn't deemed essential. Tie it at the waist, drape it over your shoulders, dress it up, dress it down, or pair it with any bottom – year round. With Fall holding a more rich color palette, I tend to gravitate toward more darker washed styles. Regardless of preference, this is a classic and timeless layer every girl should have in closet.
Utility | Of all the outerwear listed, I consider this one to be the perfect jacket to wear in-between seasons. This style, on multiple occasions, has been my top pull since end of August. Not only does it provide warmth, it brings Fall's olive hue into the equation. It's lightweight, functional, and stylish all in one.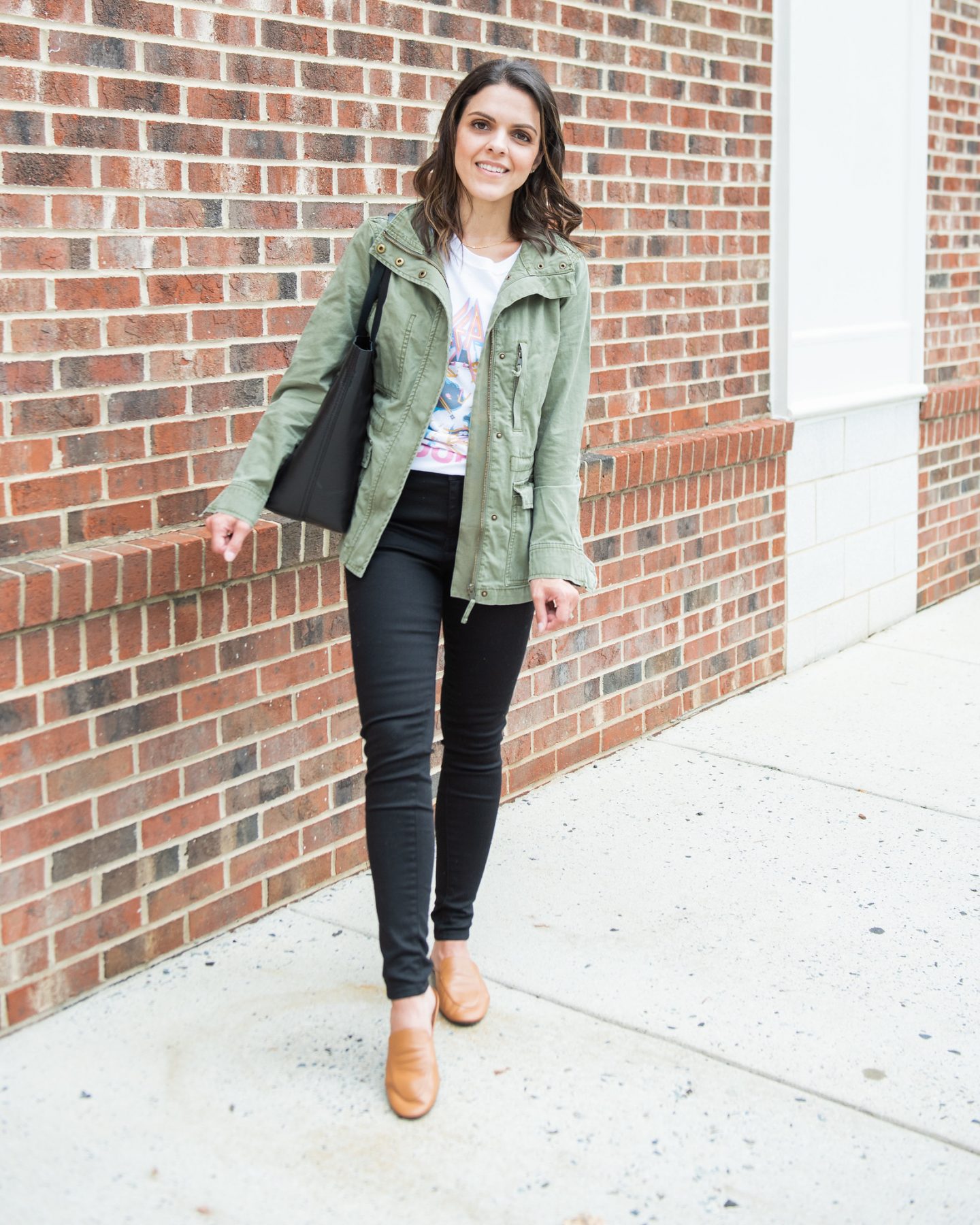 Trench | I've covered why this coat is essential before, and since the write, it has undoubtedly become of of my favorite fall outerwear styles to wear. It's practical, timeless, versatile, goes with everything, and is incredibly chic. I recently added a shorter option of this style to my Fall closet and cannot wait to see what comes from it.
Leather | The decision to invest in a leather jacket is one I will never regret. While this level of edge doesn't suit everyone, this timeless jacket balances my otherwise feminine style, perfectly. The jackets I have (one brown, two black) are worn year round, but the looks they complete hit different in the Fall. I can layer them over dresses and skirts, pair either with tees and sneakers or vamp up any dressy look with skinny pants and heels.
Sweater blazer or coatigan | Cardigans and sweaters are bound to show up on any Fall style list, one way or another. I love the clever combo and how well both of these wear whilst in transition. Layer them with jeans, leggings, over skirts or dresses – they're lightweight, versatile and extremely comfortable.
Blazer | The blazer really is a solid staple piece, as it holds a forever spot in my capsule build from versatility, alone. I've several in closet and season after season, style them both casual and dressy. Oversized, textured dark plaids are on trend this season. Tho if you've tailored styles hanging in closet, no need to add another. A classic black blazer will forever rend chic.
Shacket | Another clever combo I am 100% here for. Unlike a traditional flannel button down shirt, the fabric is slightly thicker to accommodate the jacket name. I've found these typically run oversized and love to layer them over thicker sweaters worn further into the season. A great layer for the duration of Fall and even beyond!