Hello friends! Now that we've an exclusive capsule for teachers to work with, I thought to share 20 outfits one can build from it! As a reminder, this 20 piece capsule consists of a combination of items from Loft, Target, and J.Crew factory that are all individually under $70. All work cohesively together to mix, match and build a multitude of outfits for the workday!

My hope for this post is to not only source you with all the inspo needed, but to make the shop easier than ever. For those looking – I've linked all outfits below, with coordinating accessories. If the accessories pictured are not from our three affordable retailers, I've found similar options that they do carry that stay within budget. Let's get styling, shall we?!
Below I've curated 20 outfits using the Back to School Teacher capsule items above. When creating any of my capsule outfits, I work them as one would do a formula. I typically start with a base (a bottom, skirt, or dress) and build up.
black slip dress
You can never go wrong with a black midi dress. This style, in particular, has become one of my favorites as it's extremely versatile. Dress it up with a blazer, layer it, or even swap out your flats or mules for sneakers after work. Explore other ways to style a slip dress, here.
floral mini dress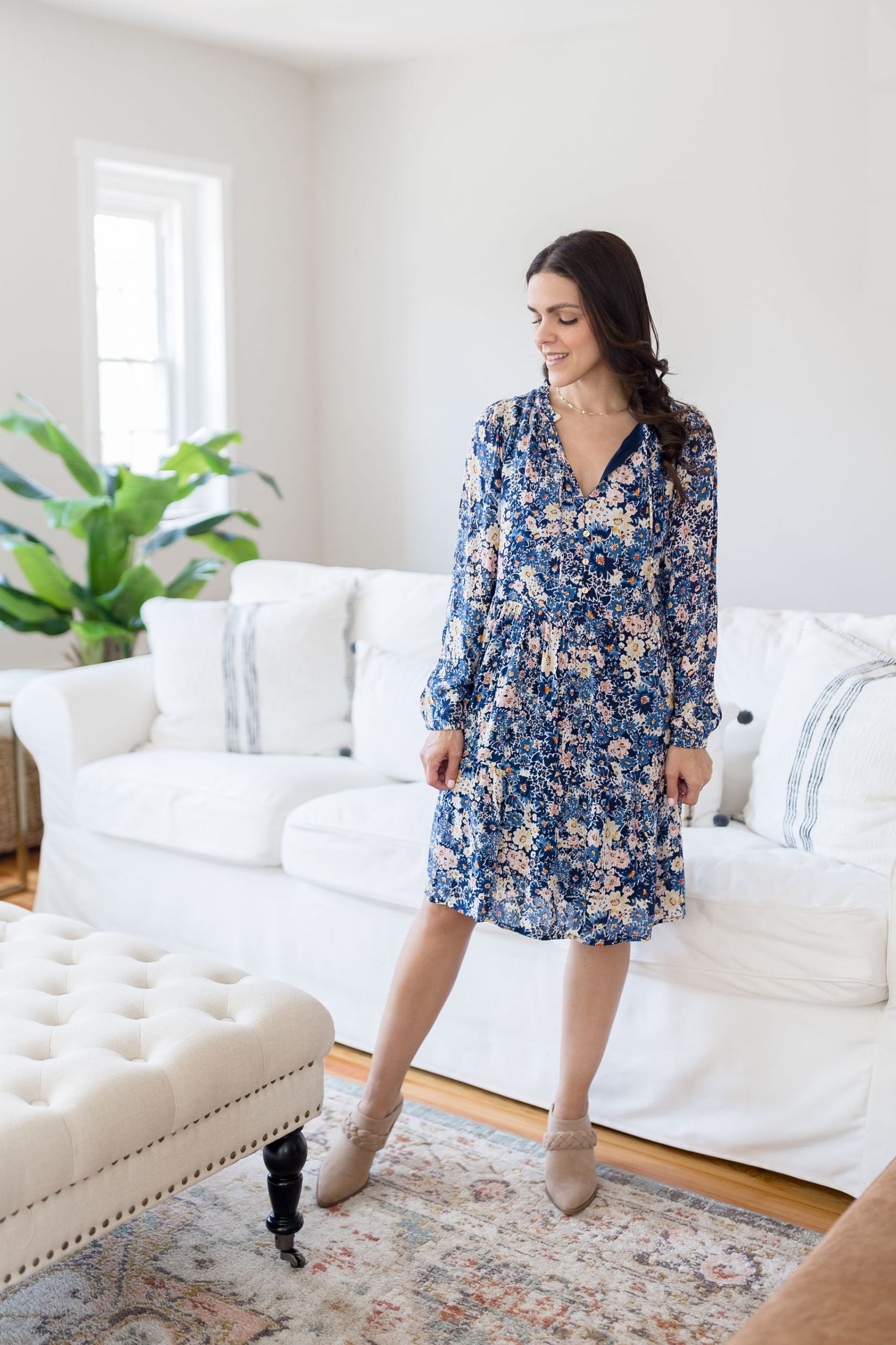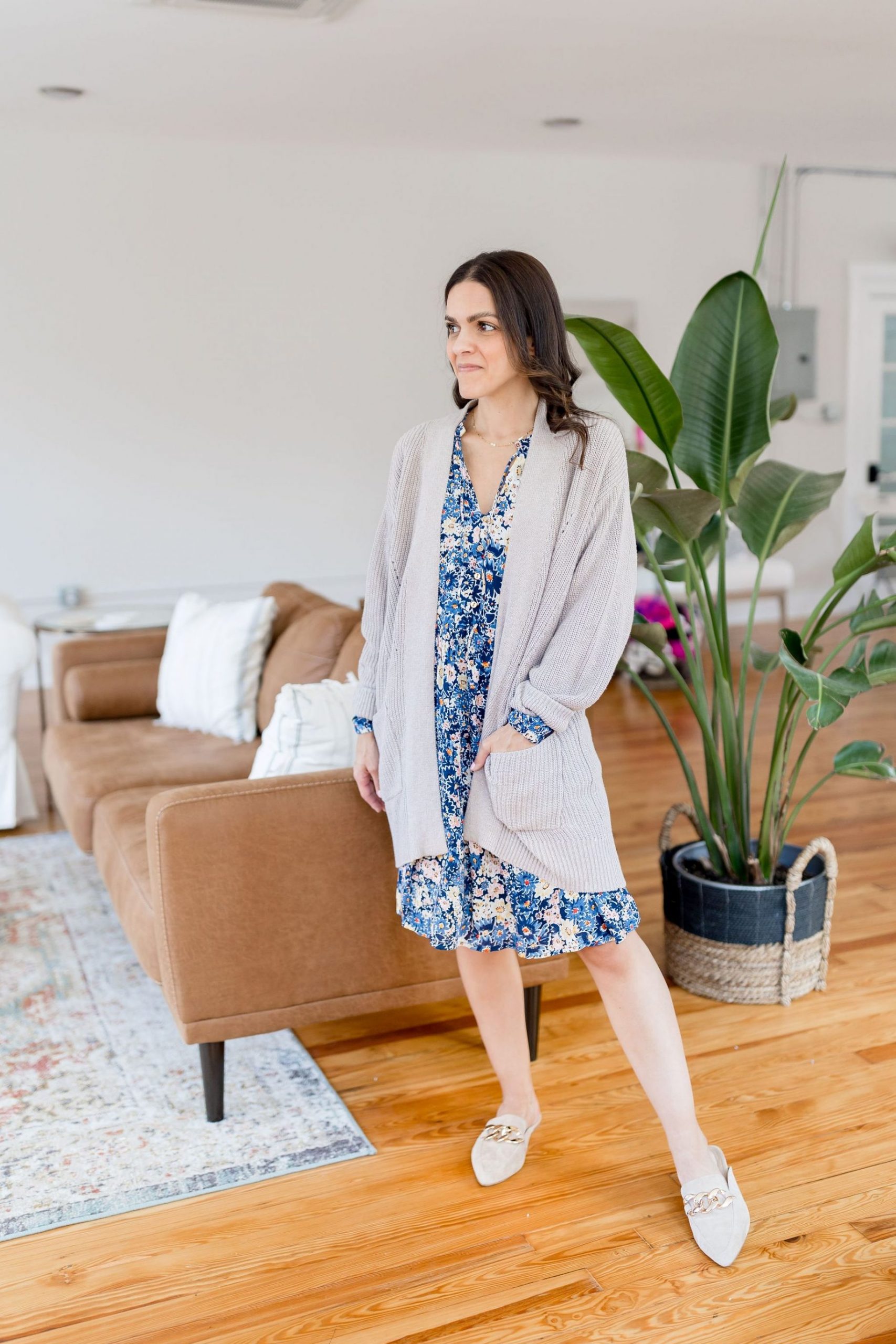 A long sleeve mini dress is honestly one of my favorite pieces to wear as we transition into Fall. It gives you the warmth needed up top and lingers Summer below! With the prominent floral print, it works well worn alone with boots, or you can layer it and create an entirely new fit!
printed midi pencil skirt
As mentioned, I consider all of these pieces workwear appropriate. I couldn't piece together a Back to School teacher capsule without including a workwear staple, the printed midi pencil skirt. I love that you can pair it with flats, heels, or even sneakers. For those not so much into leopard print, this J.Crew factory pull on midi comes in three other color/print options!
floral midi dress
A floral midi dress is another staple I feel everyone (teacher or not) should own in closet. I saw this gorgeous short sleeve buttoned midi at Loft and thought it would be perfect to wear alone, layer with or even dress down.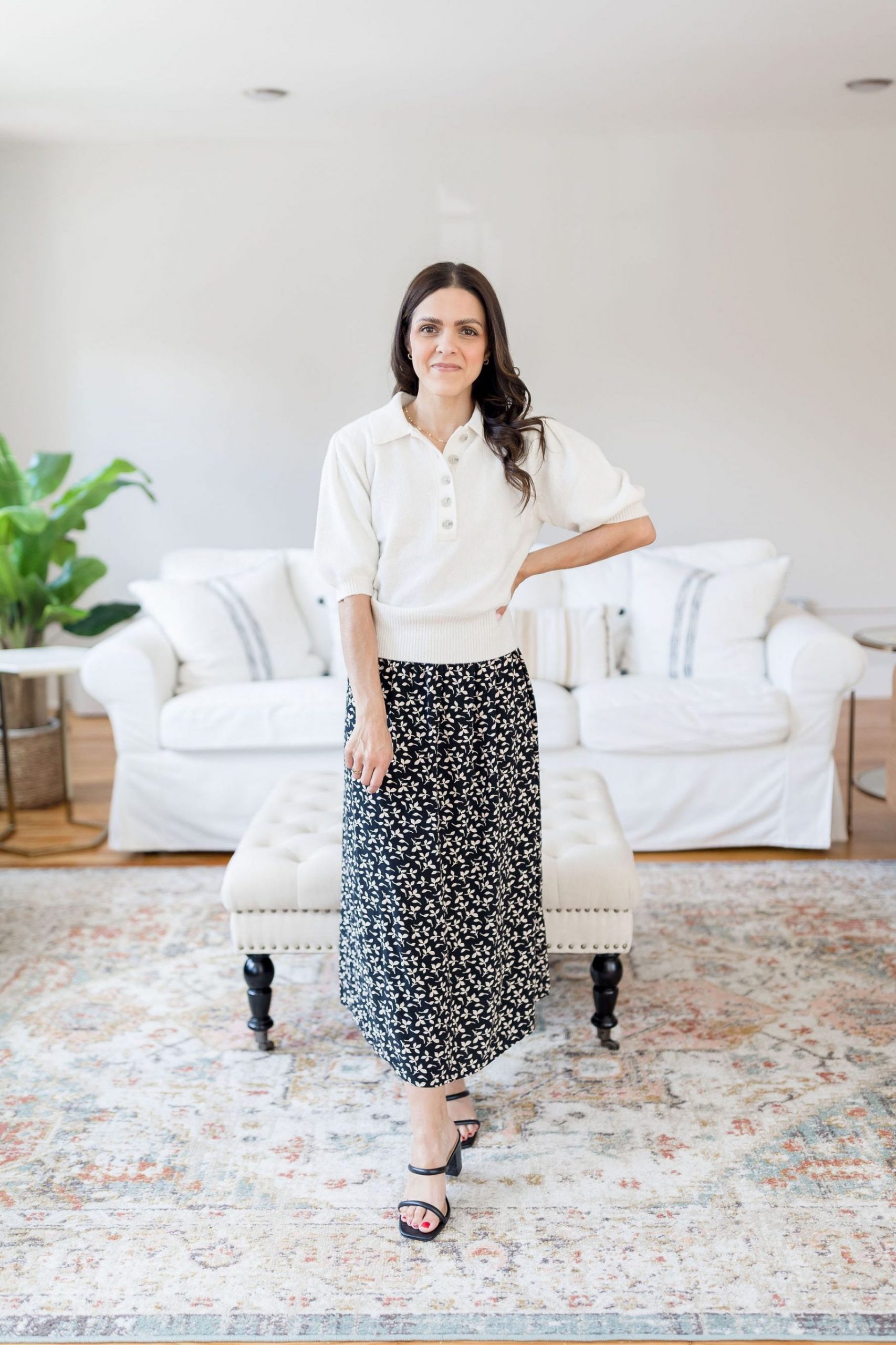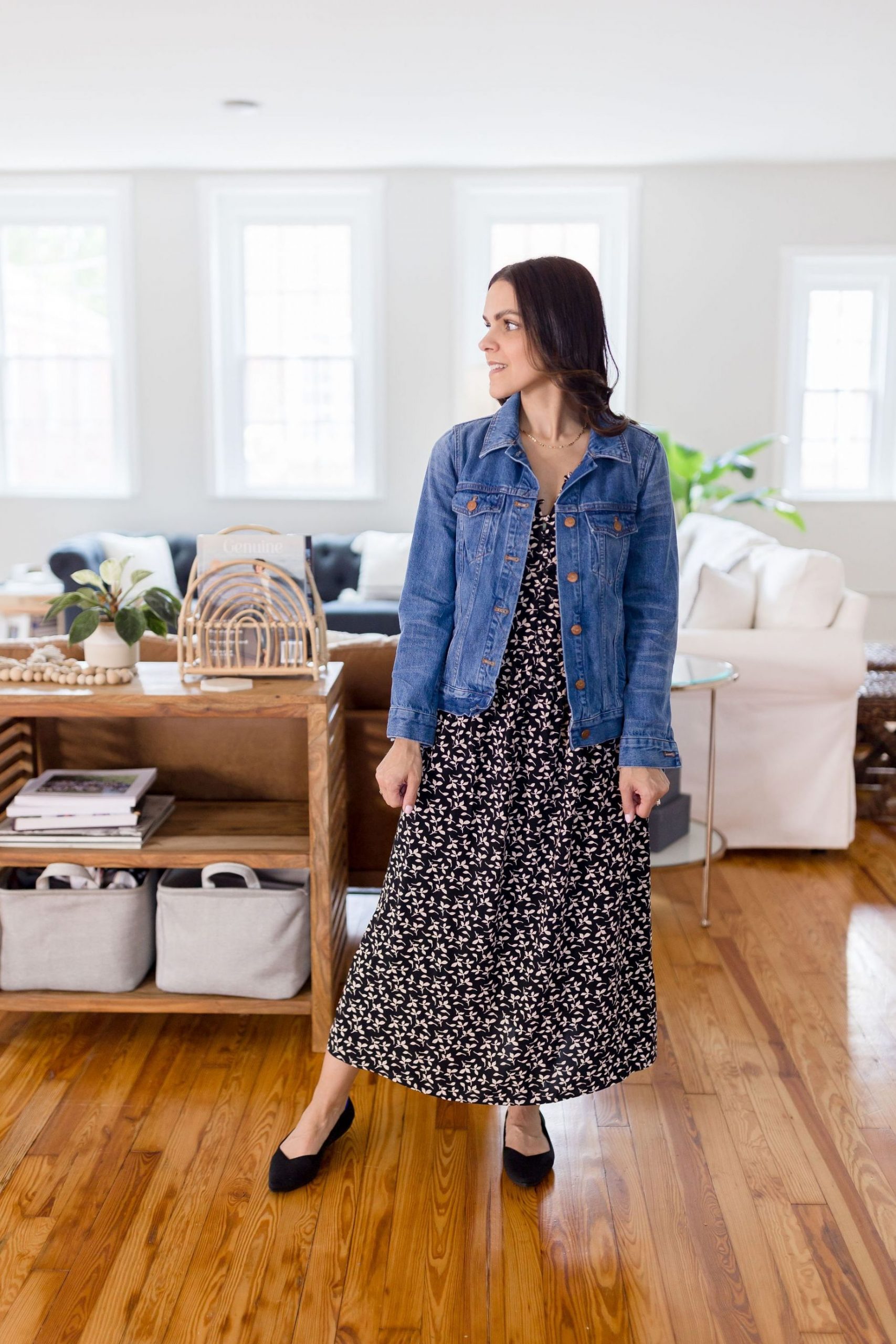 cropped flare pant
When thinking of good workwear basics, my mind goes straight to a good pair of black pants. They're classic and a good reliable pull on busy mornings. I love this cropped flare style from J.Crew factory. They read classy and fun! Pair them with a satin cami and pumps, or dress casual with a layered cardigan and mules.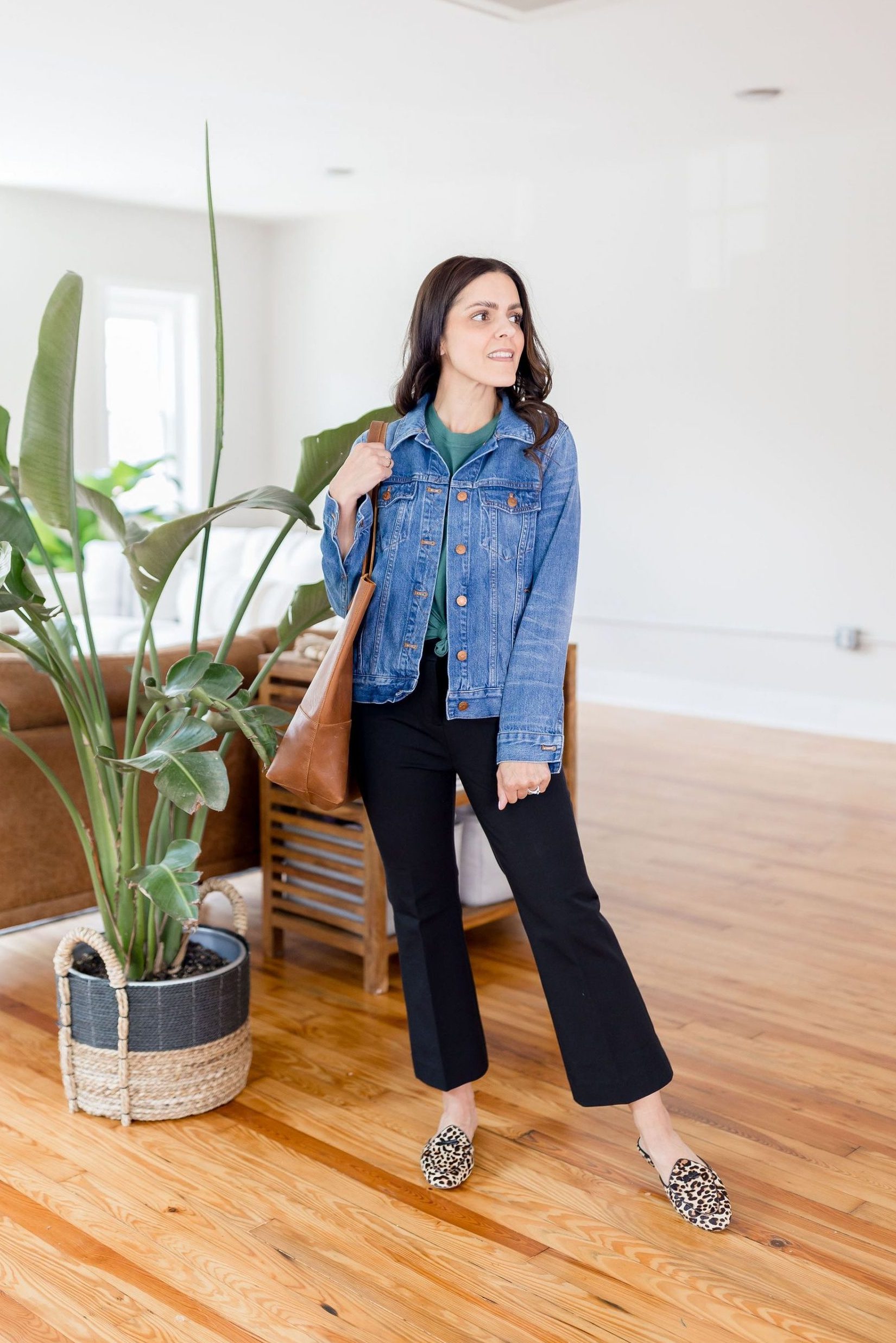 black skinny pant
While there's buzz that skinny pants are out, a good skinny black pant will forever be considered workwear essential. Pair them with all of your tops and layers – trust me, you'll be set! Loft's skinny Sutton pant is my top pick!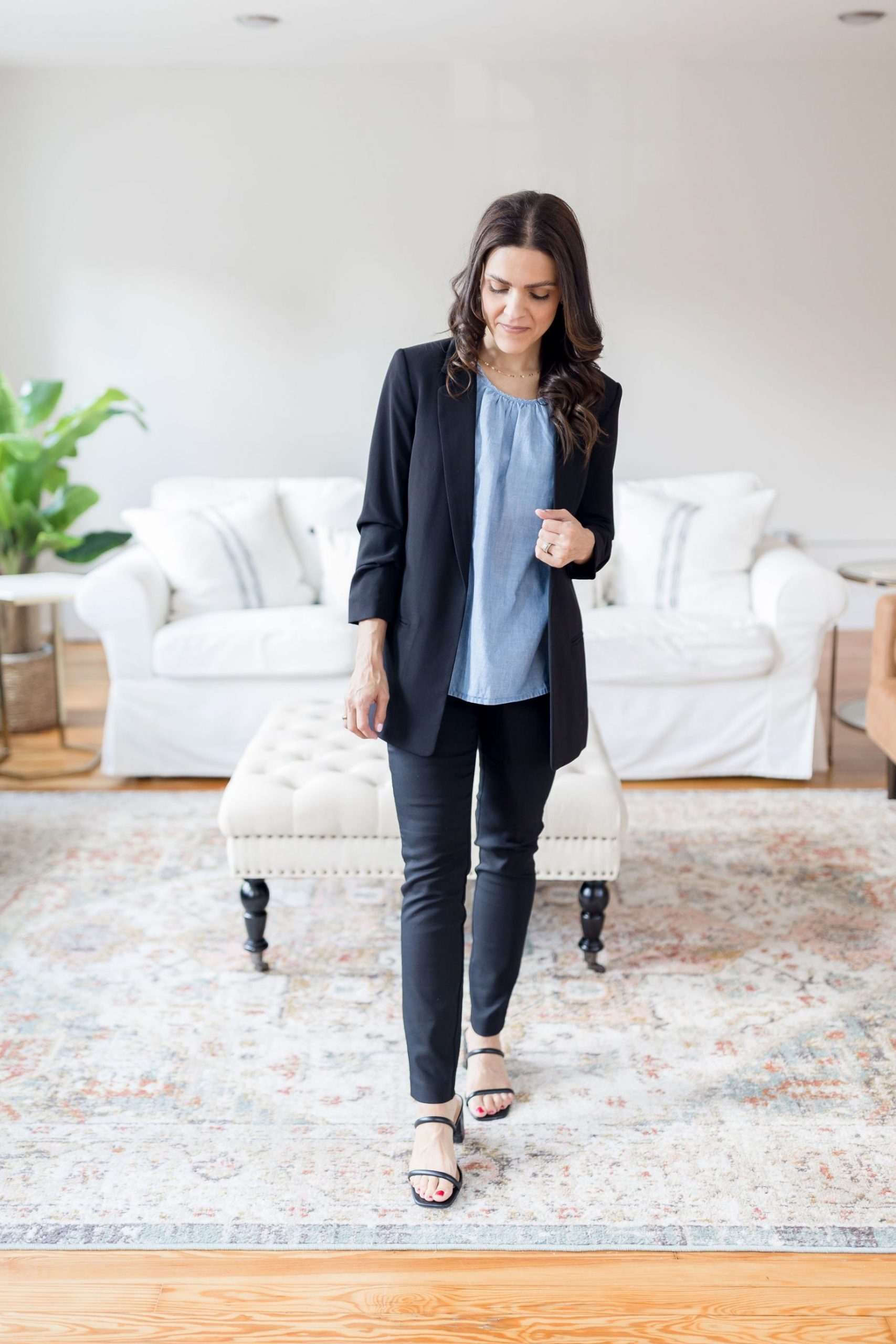 olive chino pant
When it comes to building a wardrobe that excludes (for the most part) denim, an olive chino pant is my top replacement. This slim pant from Loft is classic and stylish. Not only does it fill the casual void, it provides us with the prettiest hue for Fall. Pair these bottoms with an eyelet top or layer with your favorite cardigan and heeled mules.